Dr. Carl Ferreri

always in our hearts and hands

November 10, 1928 - May 19, 2007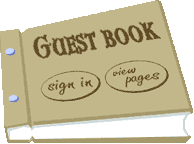 Thank you for sharing your thoughts and feelings.

*  1985 Interview answering questions about Learning Disabilities

*  1986 discussion of the origins and concept development of N.O.T.

*  audo clips from past lectures

Is part of your N.O.T. Library incomplete?

Contact me and I will try to provide you with a copy of the reference material.  

If it is not in my libarary, maybe someone is willing to share.